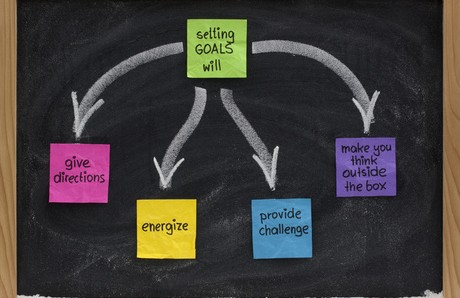 Wonder why some people could not even achieve an inch of what they dream of becoming? Blame it on pure dreaming and lack of setting goals for achieving their dreams.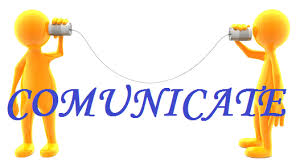 Have you ever been working peacefully at your desk when suddenly your manager showed up to discuss an office concern? Before you knew it, your manager was walking away, leaving sparks in the air and frustration in his wake. What happened?

Why Should You Set Goals
1

Communicate Effectively with Your Co-workers and Boss...
2

Healthy Living Strategies for a Better Life...
3
As the song says, "Breaking up is hard to do." Finding closure after the end of a relationship is often harder.
 "Closure" is a psychological term that simply means closing the door on something or someone. Closure means you leave the past in the past rather than dragging it out into the present again. In relationships, this means learning how to let go of that relationship and move on to another, possibly better, relationship. There are many ways to find closure. In fact, how you find closure will depend entirely upon your personality and particular situation. Here are the top ten ways to find closure after a relationship ends: 1. Declare out loud to a close friend that you accept that the relationship is over. Choose someone who will support you and help you stay focused on the present and future rather than dwelling on the past.
 2. Call the person you're letting go and release them. Acknowledge that you still have feelings for them, the relationship isn't healthy, and they're free.
 * If it's too painful to talk with them, write them a note.
 3. Refocus on yourself. You may have let your own interests slide while you were involved with your prior relationship. Now's the time to shift your focus back to yourself and what you want to do.
 4. Find a new hobby or activity to replace the time with your ex. If you always went out on Friday nights, invite some friends over, instead, and watch movies. Or you could volunteer for a worthwhile charity.
 5. When you start thinking about your ex, call a friend to bolster your resolve. Ask them to restate your reasons for letting them go.
 6. Create a mantra or saying that helps you refocus. Keep telling yourself this mantra and before too long you'll start believing it. You'll also start acting differently as well.
 * "I am strong and I am over them" could be all you need to say, but it may be something more detailed like "I'm a wonderful person who is worthy of love, respect and happiness."
 7. Remove things that remind you of your ex. At some point in the future you'll be strong enough to look at these things with fondness rather than being tugged back to the past.
...
Read More
Apologizing isn't an easy thing to do. If you've never been taught how to apologize, it makes the task even harder. Sometimes simply saying, "I'm sorry" doesn't adequately communicate your regret for having done something that was hurtful. When you've done something you shouldn't, here are the top 5 ways to apologize: 1. Express regret by saying: "I'm sorry for…" Be specific in expressing yourself. What are you sorry for? This isn't merely a way to say you're sorry that you got caught, but rather that you're sorry you hurt another person. * Perhaps your intent wasn't even to hurt someone, but it happened anyway, and expressing your regret can ease the hurt. 2. Accept responsibility by saying: "I was wrong." It's important to accept responsibility for what you've done. If you can't take responsibility, it will be hard for people to forgive you. * Don't try to shove the blame off on someone else; admit that you're the guilty party and tell the person what you did was wrong. 3. Make amends by asking: "What can I do to fix this?" After you've expressed regret and accepted responsibility, it's important that you do what you can to make amends. * If you want to re-establish trust with the person you've hurt, making restitution is vital. 4. Express genuine repentance by promising: "I'll do my best to never do this again." You may regret having done what you did, and that's good. However, it's crucial that you don't repeat the offense again in the future. * The old saying goes, "Fool me once, shame on you. Fool me twice, shame on me." It's harder to forgive someone who's done the same thing for a second time. 5. Request forgiveness by asking: "Will you please forgive me?" Be sure to ask the person you've offended to forgive you. * Neither of you will be able to let this go, put it in the past, and move forward if there isn't true forgiveness on the one part and true repentance on the other. If you follow these steps, does that mean the person you've hurt will always forgive you? There's no guarantee, and depending on what caused the pain, it may take them a little while to get to the point of forgiveness. However, your chances...
Read More
Keeping the memory in good condition is a vital part of the brain's function. Every now and then, our actions greatly depend on a lot of information we retrieve from our memory bank. Such information can either be short term (such as specific tasks that we have to do) or long term (such as the ability to drive a car or repeat an instruction we read from a book). While long-term memory may come spontaneously without too much...